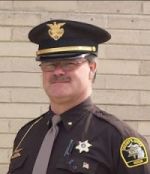 (HURON COUNTY) – Wintry weather caused numerous accidents throughout the Thumb Region Thursday, keeping emergency personnel busy throughout the day.
In Huron County, a 19-year old Caseville man was taken to Scheurer Hospital of Pigeon after the pick-up he was driving left the road and rolled on to its top in Chandler Township.
Huron County Sheriffs deputies were called to the scene near the intersection of Limerick and Champagne Road around 2pm.
Joseph Ales was alone in the truck, driving west on Limerick when he lost control of his vehicle after going off the edge of the road. He crossed the centerline and rolled the truck over.
Kinde Fire Department assisted deputies at the scene.
Also in Huron County – persistent snow flurries and icy road conditions are believed to have been a determining factor in a one vehicle rollover accident in Huron County Thursday.
According to the Huron County Sheriff Department, a 49-year old Bad Axe man escaped injury after his vehicle left the road in Oliver Township shortly after 5 p.m. Thursday afternoon.
Deputies were called to the accident near the intersection of M-142 and Maxwell Road and learned Russell Survance has been driving east on M-142 when he lost control of his vehicle, rolling over and landing on it's top.
Survance was the only occupant in the vehicle and was treated at the scene by personnel from Elkton EMS but refused transport to the hospital.