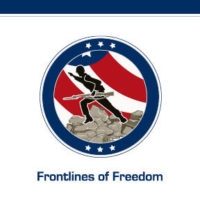 On air for over 13 years and heard on over 175 stations across the United States, Frontlines of Freedom is a weekly talk radio programming celebrating the greatest military in the history of the world and what is being done for our veterans. The stories, the valor, the support programs, the life & death dramas unfolding before our eyes… it's all here.
About host Lt. Col. Denny Gillem, US Army (Retired):
After graduating from West Point, LTC Gillem served 22 years in the Army, first as an Airborne Ranger with two combat tours in Vietnam, for which he was awarded two purple hearts and seven awards for Valor for his heroism. LTC Gillem also served as a Mideast War Planner while stationed at U.S. Readiness Command, the predecessor unit of USCENTCOM (U.S. Central Command).