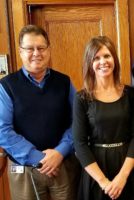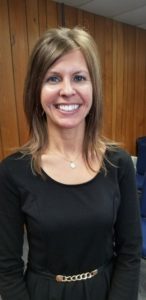 Tara Griffiths has served four years as County Administrator
(SANILAC COUNTY) – The position of Sanilac County Administrator/Controller has proven to be a popular one for potential candidates.
Jody Morris, Sanilac County's Human Resource Manager says after the deadline passed on Thursday, there were 27 people who filed applications to replace out-going Tara Griffith.
The Board of Commission wasted no time in beginning the search for the next leader, once Griffiths gave her surprise resignation last month.
After serving in her position with the County for the past four years, Griffiths has chosen to seek employment in the private sector.
The Board's Personnel Committee will meet next week to sift through the 27 applications and narrow the list of candidates down to between five and ten applicants they feel are deserving of consideration.
The Board will then meet in special session on Monday May 2nd to interview finalists and then are expected to take action to fill the position at their regular meeting May 3rd.
Board members say the starting salary listed on the job application is between $97,000 and $107,000 and could be a topic discussed, depending on the successful candidate's experience.
Applications have been received both locally in Sanilac County and from out-of-state candidates.