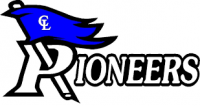 With the departure of former superintendent Dan Gilbertson becoming official on July 1, the search is on for the next superintendent at Cros-Lex schools.
On June 29, school officials sent a letter and link to parents and other "stake-holders" in the district, seeking staff and community input as the board plans to put together the final search criteria and candidate profile at a workshop occurring before the 7:00 p.m. school board meeting on July 18. Those answering the survey have until Thursday, July 14 to complete it. There will be two meetings held on Tuesday, July 12, one at noon, the other at 7:00 p.m., for community engagement and feedback before the board meeting on the following Monday.
If you did not receive a link to the survey and live in the Cros-Lex school district, you can visit the school's page at www.croslex.org/page/masb for it and more information.