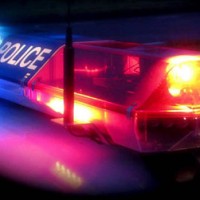 A 41-year-old Port Huron man is dead today following a traffic crash at the corner of 13th and Oak Streets in Port Huron.
Around 12:26 p.m., the man was reported to be driving his motor-bike northbound on 13th Street when he blew through a stop sign and into the path of a sports utility vehicle travelling eastbound on Oak Street with the right of way. The man was pronounced dead on the scene while the driver of the sports utility vehicle, a 37-year-old woman from Port Huron Township, was transported to McLaren Port Huron Hospital via Tri-Hospital EMS for non-life threatening injuries.
Oak Street from 12th Street to 14th Street has been shut down by the Port Huron Department of Public Works while investigators work to clear the scene. Responding to today's accident were the Port Huron Police Road Patrol, the Major Crimes Unit, the Criminal Investigative Division and Accident Investigators, with Port Huron Fire responding as well.
If you have any information about this traffic crash, please call the Port Huron Police Department at (810) 984-8415 of CAPTURE at (810) 987-6688.