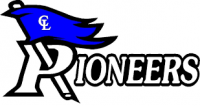 Croswell-Lexington Schools are down another staff member following the June 17 resignation of Joe Vitale from his role as secretary for the school's board of education, due to his planned move out of district.
With the search already on for another superintendent with Dan Gilbertson heading to Brandon Schools in Ortonville at the end of the month, the board is opening a separate search for a new board member. The board is looking for qualified candidates who are residents of the Cros-Lex school district, with applicants needing to submit letters of interest and the application questionnaire by 3:00 p.m. on Friday, July 1.
The board will meet to discuss candidates in open session during a special board meeting on July 11, with a majority vote by the board scheduled for the next meeting, Monday, July 18, at 7:00 p.m. Whoever is appointed to the board will be doing so until this year's election on November 8, when an elected candidate can be sworn into the role for the remainder of the term.
For more information, call the Cros-Lex Central Office at 810-679-1002.