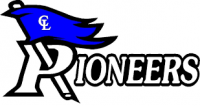 Croswell Schools are on the lookout again for a new district superintendent as Dan Gilbertson heads for a new district and new role this July.
Gilbertson, Croswell's superintendent since 2017, will begin as chief administrator for Brandon Schools of Oakland County's town of Ortonville on July 1. Brandon administrators announced their decision Monday, June 6. The Cros-Lex School Board, who held Superintendent Gilbertson's job review during a special meeting, also on June 6, say they are taking steps to find an interim, and then permanent, superintendent with the help of the Michigan Association of School Boards and the Michigan Leadership Institute.
No word if or how this administration change may affect the lawsuit filed last month against Gilbertson and Cros-Lex, alleging racist treatment of a Black student and negligence by administrators to act.