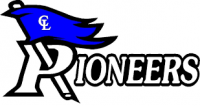 A Croswell-Lexington High School student alleges that they were racially harassed at the school in a lawsuit filed against several administrators and the district. Parents received an email of the news this afternoon from District Superintendent Daniel Gilbertson letting them know about the lawsuit, as well as the fact that the district and their attorneys have not had the chance to review the lawsuit, nor had it been formally served as of press-time.
Gilbertson insisted in his email that the district does not "tolerate harassment of any sort, including racial harassment," and that when brought to faculty and administrators' attention, they "thoroughly investigate all allegations of harassment, including but not limited to racial harassment." He also said that if harassment is found to have happened, it's "immediately and appropriately stopped," with consequences given "as warranted."
This article will be updated as information becomes available.