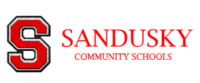 Sandusky Community School district has organized a student committee to handle the schools' new mascot's nomination process. The deadline for idea submission is Wednesday, May 18, with community members and students encouraged to get involved.
While elementary students will be discussing and nominating as a class, and Jr/Sr High students and parents receiving a nomination form link, community members will need to submit their ideas through a link on the district website, www.sandusky.k12.mi.us.
The district is looking for a mascot who is likeable, strong and confident with a clear identity that is connected to the Sandusky area, who also fun and powerful. That being said, they would like those submitting ideas to keep in mind that the mascot needs to be simple, inspirational, gender and racially neutral, not be associated with any pro or college level teams, and appropriate for school sport and extracurricular teams.
Again, if you'd like to make a submission and are not/do not have a student in Sandusky schools, you can submit your ideas at www.sandusky.k12.mi.us