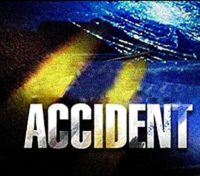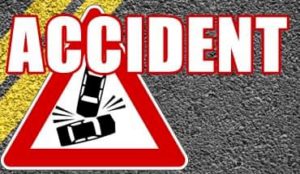 (SANILAC COUNTY) – Two accidents within days of each other, at the same location, has local law enforcement concerned about the safety of motorists.
Sandusky Police Chief Brett Lester said there have been two, two-vehicle accidents at the intersection of Walmart Drive and W. Sanilac Avenue at the entrance of the store.
Shortly before 3 p.m. April 2nd, Sandusky police were called to the location for a report of a two-vehicle crash. Lone occupants in each vehicle were not injured.
Chief Lester said 91-year old Everett Gerber of Snover failed to yield to oncoming traffic and was struck on the driver's side of the vehicle.
The vehicle traveling east on M-46 was driven by 21-year old Kyle Martinez of Marlette. Both vehicles landed in the roadway of M-46 but no injuries were reported.
Police say both men were wearing seatbelts.
A few days later, on April 7th a little after 2 p.m., Sandusky police and rescue personnel were called to the scene of another two-vehicle crash at the same location, at the entrance of Walmart.
Chief Lester said the collision was a similar incident, where 23-year old Ty Mertle, 23, of Clifford pulled into the path of oncoming traffic, colliding with a vehicle driven by 68-year old Andrea Ritter of Marlette.
Police say both vehicles were incapacitated in the roadway with Ritter taken to McKenzie Health System by Sanilac EMS for treatment of injuries.
The Sanilac County Sheriff Department and Sandusky fire department assisted Sandusky police at the scene.
Chief Lester said as a result of the two crashes, he reviewed crash history at the location and learned just in that area, there were 16 accidents last year.
He called the location the most dangerous in the Sandusky city limits, especially at that time of day, between 3 p.m. and 6 p.m.
The Chief said the city has the heaviest traffic during three time frames of the day, two during the start and release of school and work. The third time slot is typically during the lunch hour.
Chief Lester said from 7:30 to 8:30 a.m., noon until 1 p.m. and again from 3 to 6 p.m., during those times is the highest number of incidents.
He said the intersection of M-46 and Walmart Drive is the most dangerous intersection in the city and consistently the worst since 2018.
Chief Lester encourages driver's to be alert, cautious and safe when driving in the area.