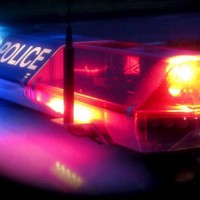 (ST. CLAIR COUNTY) – A Yale Jr. High School student was struck by a vehicle while walking to school Tuesday morning.
Shortly after 7 a.m., emergency personnel responded to Park Ave. in Yale, just west of the bridge after receiving reports of a child struck by a vehicle.
Superintendent Kurt Sutton, in a letter to district parents, said a student crossed Park Avenue, just west of the bridge and was struck by a vehicle traveling east towards downtown Yale.
There is no official crosswalk for students by the bridge.
Traffic was snarled in downtown Yale for several blocks, backing vehicles up that were headed to school.
Park Ave. was closed for a period of time for accident clean-up and investigation.
Following the incident, Sutton said the student was conscious, talking and was transported to the hospital by Tri-Hospital EMS for evaluation of any possibly injuries.
The Superintendent said school staff and parents were on the scene immediately, along with rescue personnel and police to tend to the child.
As a result of the incident, school officials have made Social workers, counselors and Principals available to speak with Jr. High students as to what happened and to support students needing assistance.
The incident remains under investigation.