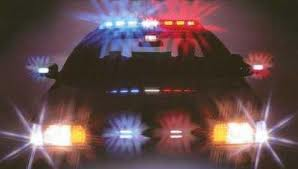 (SANILAC COUNTY) – One person fled the scene of an injury accident early Friday morning in Sanilac County's Austin Township.
According to the Sanilac County Sheriff Department, deputies and Michigan State Police Troopers responded to the intersection of Ubly Road (M-19) and Cumber Road around 1 a.m. after receiving reports of a two-vehicle crash.
Deputies' initial investigation showed that a 2006 GMC Envoy was traveling east on Cumber Road when an unknown male driver failed to stop at the stop sign at Ubly Road and struck a 2014 Chevrolet Utility Van driven by a 58-year old Saginaw man who was traveling north on M-19.
Both vehicles landed in a northeast ditch. According to witnesses, the unknown male driver of the 2006 GMC Envoy was able to free himself from the vehicle and fled the scene on foot. Deputies and Troopers canvassed the area but were unable to locate the male driver.
The driver of the utility van was freed from his vehicle by Argyle Fire Rescue and transported from the scene by Sanilac EMS to Deckerville Community Hospital for treatment of his injuries.
The accident remains under investigation. Deputies say both subjects were wearing seatbelts at the time of the crash and it's believed alcohol was a factor in the crash.