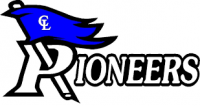 (SANILAC COUNTY) – The Croswell-Lexington Equestrian team has enjoyed a very successful season, advancing to next weekend's State Finals.
To qualify for the Finals, the Pioneer's team scored 672 points in Regional competition, to finish as Reserve Champion. Sara Wurmlinger was the highpoint rider for the Pioneers at Regionals with 145 points, earning first place under two judges for multiple events, including hunt seat bareback, saddleseat pattern, and western riding.
Prior to going to Regionals, Croswell-Lexington had a solid day at Districts, scoring 269 points. Miranda Mott was the squad's district season high point rider and earned top 10 honors at the district level.
Miranda was also the team's reserve highpoint rider at regionals, tallying 125 points.
Coach Rochelle Lyon said the team has had a great year so far, earning the District 14 Division A Championship and then the Region C Division A Reserve Championship to send thtem to the Finals in Midland for the first time in 15 years.
The Pioneers team consists of eight riders; Sara Wurmlinger, Marissa Mott, Max Durecka, Lilly Woodruff, Miranda Mott, Matthew Mott, Abby Kolakowski, and Vivian Stimpson.
Assistant coaches Katelyn Heiden and Alli Irwin.
The State Championships are in Midland October 13th thru the 17th.