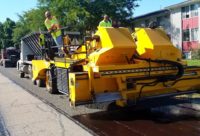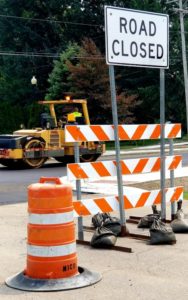 (ST. CLAIR COUNTY) – Mile-long stretches of two major St. Clair County roads – Capac and Range –
will be closed for a month or more starting next week amid reconstruction projects.
According to the St. Clair County Road Commission, Capac Road from Hough Road in Berlin Township to the Macomb County border will be closed for up to 48 days when $1,029,100 of work begins next Tuesday.
Meanwhile, a $939,000 revamp will close Range Road between Griswold and Lapeer roads on the border of Port Huron and Kimball townships for up to 35 days starting Wednesday.
Road Commission officials say the work on Capac has been in the planning process for the last five years and is a continuation of a larger project that also improved the roadway north to Burt Road.
Crews have been doing a section of Capac Road every year for the last three years and this is the last section of Capac that needed to be done, according to Road Commission officials.
Work on Capac will include asphalt and gravel shoulders, ditching, crushing existing asphalt and base stabilization. Officials say the improvements to Capac Road are going to continue the all-season truck route that especially helps agriculture in the area, as well as industrial.
The Capac project is being financed with road commission funds.
During the closure, the contractor will be permitted to work on Saturdays and Sundays to meet a completion deadline.