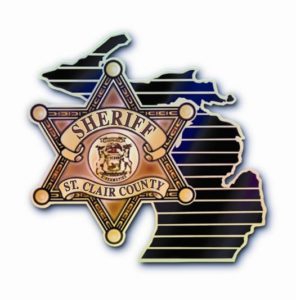 (ST. CLAIR COUNTY) – Two storage sheds located on the property of soccer fields in St. Clair County's East China Township were broken into and vandalized over the weekend.
According to St. Clair County Sheriff Mat King, deputies were called to the fields in the 700 block of Recor Road Sunday morning.
Deputies saw that the locks had been pried off the storage sheds and several items from inside the buildings had been strewn about the area.
Investigators believe the damage was done during the nighttime hours of Saturday or early Sunday morning.
According to authorities, at this time, it is not known what, if any items were stolen from the sheds.
If anyone observed anything, or has any information about the crime, they are asked to contact the St. Clair County Sheriff Department.