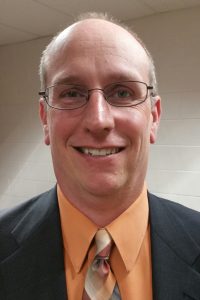 Superintendent Paul Flynn
The Sandusky school district has learned of at least one additional School Associated Case of COVID-19 in a student or staff person at Sandusky Community Schools. Cleaning and disinfecting of the exposed location(s) has been completed.
Due to the increased numbers of staff who are required to quarantine, either as a positive case or identified as a Close Contact, Sandusky Elementary School will be transitioning to full virtual instruction at this time.
The district (k-12) will operate virtually until Christmas break. The last day of instruction for students will be Tuesday, December 22nd.
District officials say they hope to return to face to face instruction for all grade levels on January 4, 2021.
The district continues to work closely with the Sanilac County Health Department to identify Close Contacts of School Associated Cases of COVID-19.
Anyone identified as a Close Contact will be notified by the health department as a part of the COVID-19 investigation process.