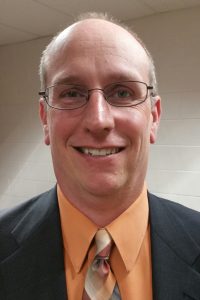 Superintendent Paul Flynn
Sandusky Superintendent Paul Flynn sent the following email to district parents with students in the Elementary school, regarding COVID-19.
"On October 9, the Michigan Department of Health and Human Services (MDHHS) issued an Emergency Order under MCL 333.2253 – Gathering Prohibition and Face Covering Order.
This order requires all students in school, grades K-12, to wear face coverings, meaning masks at all
times including the classroom.
Our attorneys and state level professional agencies agree with the clarification that this order includes classrooms. We will begin strict enforcement of this directive on Monday October 19th.
For our Junior High and High School students, there are no current changes to the mask requirements.
We understand that this will be a change for our elementary students, and teachers will work with kids within their reasonable limitations to allow for frequent "mask break" opportunities for all students.
We are proud of our caring elementary staff who will use discretion, flexibility, innovation, and common sense for the wellbeing of their students.
If you have any questions about your child's classroom experience, please reach out to their teacher or building principal.
One thing that is certain is that more changes are inevitable, and that we as a district must remain flexible enough to adapt to these changes.
We continue to appreciate our family's support and understanding in all of the challenges we are facing this year. We will continue to work in all possible ways to keep our buildings open, and our staff and students safe.
We are also far enough into the school year that we believe students are where they and their parents have chosen that works best for them, and will continue to support the situation for all students.
Whether your child is face to face or virtual at this time, please understand that the decision will be in place for the remainder of the semester.
Again, contact your building principal if there is a concern."