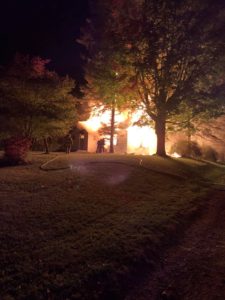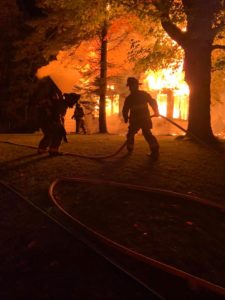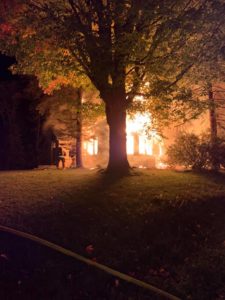 (SANILAC COUNTY) – A three-alarm structure fire shortly after midnight Sunday destroyed a vacant home in Sanilac County.
According to the Port Sanilac Fire Department, firefighters responded to a report of a fully engulfed structure fire in the 1400 block of North Lakeshore Rd in Forester Twp.
Upon arrival, fire officials say the unoccupied, two-story structure was fully engulfed. Investigators say the house was being renovated at the time of the blaze.
Port Sanilac fire department received assistance from departments from Deckerville and Carsonville and Sanilac EMS, with firefighters remaining on scene until 3 a.m.
Cause of the fire remains under investigation and no injuries were reported.