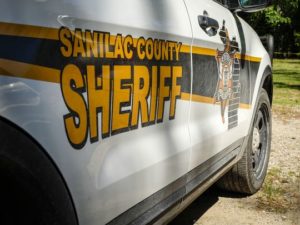 (SANILAC COUNTY) – A Croswell teenager was injured in a one-vehicle rollover accident in Sanilac County's Buel Township over the weekend.
According to the Sanilac County Sheriff Department, a 16-year old was driving east on Harrington, near Todd Road around 6:30 p.m. Sunday when he lost control of a Chevy S-10 he was driving.
The truck left the roadway and rolled over into a nearby field, according to deputies.
The Croswell man was treated on scene and transported to Port Huron McLaren Hospital by Croswell EMS.
Deputies say speed appears to be a factor in the cause of the accident.
Sanilac County Sheriff Deputies were assisted by the Croswell police and fire departments.