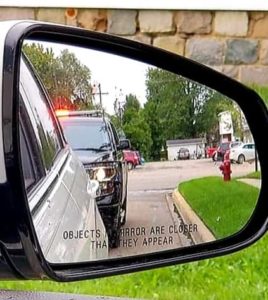 There was a higher than normal presence of police in Sandusky Wednesday as law enforcement officers conducted a crackdown on violations at two intersections on Sanilac Ave.
Throughout the day, Michigan State Police Troopers and Commercial Vehicle Enforcement Division officers participated in a traffic initiative with the Sandusky Police Department.
The initiative, for traffic signal enforcement, ran from 11:30 a.m. to 3:30 p.m. with a total of 40 vehicles being stopped.
Officers report issuing ten citations for disregarding a traffic signal, 15 citations for impeding traffic and two citations for texting and driving.
One seat belt citation was issued along with 28 written and verbal warnings.
Authorities say traffic initiatives, like this one, will continue for the rest of the year in Huron, Sanilac and Tuscola counties.
Local agencies and MSP are committed to traffic safety and the reduction of crashes.