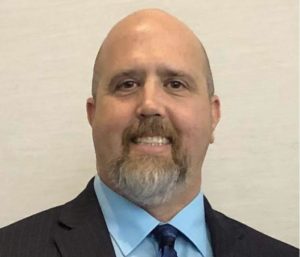 Joseph Haynes
Another Yale administrator has moved up to a role as a Superintendent.
Joseph Haynes, an Assistant Superintendent in the Yale district, has been selected to become the next top administrator in the Center Line Public Schools.
Former Yale administrator Paul Flynn was selected to be the new Sandusky Superintendent two years ago.
The Center Line Board of Education voted to hire Haynes to become superintendent of the 2,531-student district Wednesday.
For the last eight years, Haynes has been the Assistant Superintendent of the Yale Public School District.
Haynes, of Clyde Township in St. Clair County, was one of two finalists for the top post – the other was Taylor School District Assistant Superintendent Mary Ann Cyr – who were publicly interviewed Wednesday night during a virtual meeting held by the board by video conferencing.
Haynes is no stranger to Center Line Public Schools where he graduated and emerged from a group of eight individuals who had been selected as finalists from the original 39 applicants.
The salary range posted for the job was $130,000-$170,000 and school officials hope to vote on a contract with Haynes at their August 10th board meeting.
While no date has been set yet for Haynes to start in Center Line, the district hopes to have him in place by the middle of next month.