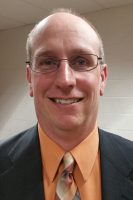 (SANDUSKY) – School officials across the area continue to deal with affects of the coronavirus and are spending the majority of their time trying to get through the end of year activities including graduation and the completion of virtual teaching.
"Right now, we are focused on our seniors and getting through graduation, however that looks," said Sandusky Superintendent Paul Flynn. "After tghat, we'll look at how the school year finishes for us, with the adjustments we've had to make. And then, we will turn towards another school year that is sure to have some big changes."
While it remains to be seen just how it will look, an eye to the fall is also being kept when it comes to school budgets. Some state officials predict school systems could see as much as a 25% cut in State Revenue in per pupil funding.
Nothing has been decided, but just the possibility of major cutbacks has caught the attention of administrators including Flynn.
"We have to have a budget passed by June and we will do that," Flynn said, adding "I can assure you, the budget will be reviewed again, after the State determines their contributions. It will be an interesting process, I am sure."
Like many districts across the state, Sandusky administrators and their Business Director will sit down and see how potential cutbacks in funding would affect the district, according to Flynn.
He said there has been some help through the federally funded CARES Act with the possibility of additional federal dollars.
Flynn also acknowledged Michigan's Governor has been busy and most likely not taken a look at a new State budget yet and what school's will receive for per-pupil-funding.
He said he does not expect cuts to be that severe, but anticipates major cuts in state funding. Flynn said depending on the depth of the financial cutbacks, the district would have to look at making some difficult decisions.
He also feels Sandusky is in better financial shape than other districts, with 19% fund equity on a $10 million dollar budget.