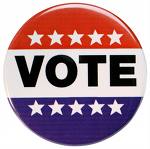 C-PS voters passed two bond issues
It was a new adventure for voters in the Carsonville-Port Sanilac school distinct Tuesday.
May 5th was the final day for submitting absentee ballots that were sent to around 2,700 voters in the district, a move precipitated by the coronavirus and the State's Stay-at-Home order.
34% of C-PS voters returned their votes on two proposals, both passing by wide margins.
The first proposal was a bond issue that would allow for updates throughout the district including technology and classroom improvements.
The second issue passed was a sinking fund renewal that will allow for a number of projects including parking lots, athletic program upgrades and roof repairs.
Proposal 1 passed by a count of 668 Yes to 242 No while Proposal 2 passed by a count of 723 Yes and 192 No.
The two proposals will generate over $3 million dollars over 10 years.
The C-PS election was the only one held in the area.
Two others, in Sandusky and Harbor Beach, were cancelled and will be on the ballot in August.