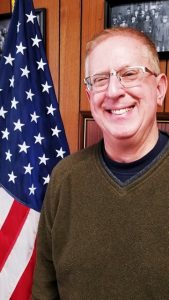 (SANDUSKY) – Longtime Commissioner Dan Dean, who has represented Sanilac County District 1 for the past 10 years, has announced he is not seeking re-election for the Board of Commission at this year's election.
Dean made the announcement at the Board meeting Tuesday. A long time teacher at Deckerville schools, Dean said he is nearing retirement age and is considering other options.
He also stated he is not seeking any other office, at any other level of government. Dean previously served as Board Chairman, turning over the gavel to current Chairman Bob Conley this year.
Dean said he has enjoyed working with the current board, along with previous boards and will complete his term until it expires at the end of this year.