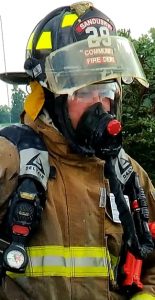 (SANDUSKY) – Quick action by the Sandusky fire department saved a Sandusky home from sustaining worse damage in a structure fire Monday evening.
According to Chief Todd Hillman, the department responded around 6 pm to a home on LaMotte Street after receiving reports of smoke and flames in the home.
Hillman said the homeowner was cooking in the kitchen and had used cooking oil before walking away from the stove for a short time. The oil ignited, damaging the stove and cabinets, causing heavy smoke damage and some fire damage in the home.
Residents of the home were assisted by the American Red Cross who found them lodging for the evening.
Firefighters remained on scene for around one hour.
Sandusky was assisted by Carsonville fire department with no injuries reported.