Sportsline Saturday HS Sports Show Replay – HS Basketball, January 11th, 2020 Edition.
Sportsline Show on WMIC AM 660 returned this past Saturday, January 11th, 2020 for the HS Basketball season. Here is a replay of this past weekend show.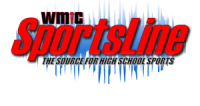 The Sanilac Broadcasting Sports & Thumb Tailgater Sports crew team once again for another Edition of Sportsline Saturday.
Sportsline HS Sports Show is on WMIC AM 660 is live on Saturday mornings from 9am – 11am through the HS Basketball Season & second half of HS Basketball season.
Sportsline feature hosts Dave Fredrick, Eddie Fury & Phil Nichol of Thumb Tailgater Sports along with other Sports Media Pundits, Sports Writers, & Coach interviews.
Game of the Week – Tuesday, January 14th & Wednesday are Sandusky at Harbor Beach teams of HS Girls & Boys Basketball games on WBGV 92.5 FM, that is also streaming live on the internet – https://streamdb9web.securenetsystems.net/cirruscontent/index.cfm?stationCallSign=WBGV
Coaches & teams can help the show by sending stat recap reports & any other sports activities to be mentioned on the show. Send the information by email or Facebook message.
eddief@sanilacbroadcasting.com
davef@sanilacbroadcasting.com
thumbtailgater@gmail.com