Sportsline Saturday HS Sports Show Replay Week 9 Edition October 26th, 2019 & Sunday Sportsline MHSAA HS Football Selection Sunday Show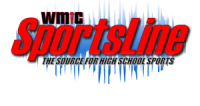 Tune in to WBGV 92.5 FM this Sunday, Oct 27th at 6:30pm live from Benchwarmers Bar & Grill in Sandusky, MI for a special sports presentation of the MHSAA HS Football Playoff Sunday Selection show announcements (shown live on Fox Sports Go cable channel & streaming live on Fox Sports Detroit) .
The Sanilac Broadcasting Sports & Thumb Tailgater Sports crew team up to give their insight and go through the first round of thumb area high school teams on who they will be playing in the MHSAA playoffs.
  WBGV 92.5 FM is also streaming on the internet.
Sportsline HS Sports Show is on WMIC AM 660 is live on Saturday mornings from 9am – 11am through the HS Football Season & second half of HS Basketball season.
Sportsline feature hosts Dave Fredrick, Eddie Fury & Phil Nichol of Thumb Tailgater Sports along with other Sports Media Pundits, Sports Writers, & Coach interviews.
Coaches & teams can help the show by sending stat recap reports & any other sports activities to be mentioned on the show. Send the information by email or Facebook message.
eddief@sanilacbroadcasting.com
davef@sanilacbroadcasting.com
thumbtailgater@gmail.com