Sportsline Saturday HS Sports Show Replay Week 8 Edition October 19th, 2019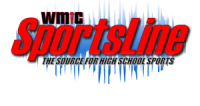 This upcoming Week 9 Live Coverage of HS Football Friday, October 25th –  6:15pm on WBGV 92.5 FM presents Greater Thumb East league action with Sandusky Redskins (5-3) hosting Bad Axe Hatchets (4-4).  WBGV 92.5 FM is also streaming on the internet.
Sportsline HS Sports Show is on WMIC AM 660 is live on Saturday mornings from 9am – 11am through the HS Football Season & second half of HS Basketball season.
Sportsline feature hosts Dave Fredrick, Eddie Fury & Phil Nichol of Thumb Tailgater Sports along with other Sports Media Pundits, Sports Writers, & Coach interviews.
Coaches & teams can help the show by sending stat recap reports & any other sports activities to be mentioned on the show. Send the information by email or Facebook message.
eddief@sanilacbroadcasting.com
davef@sanilacbroadcasting.com
thumbtailgater@gmail.com