Sportsline Saturday HS Sports Show Replay Week 4 Edition 9-21-2019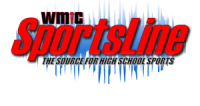 This upcoming Week 5 Live Coverage of HS Football Friday, September 27th –  6:15pm on WBGV 92.5 FM presents Greater Thumb East league action with Sandusky Redskins at Marlette Red Raiders
Sportsline HS Football Sports Show is on WMIC AM 660 is live on Saturday mornings from 9am – 11am through the HS Football Season & HS Basketball season.
Sportsline feature hosts Dave Fredrick, Eddie Fury & Phil Nichol of Thumb Tailgater Sports along with other Sports Media Pundits, Sports Writers, & Coach interviews.
Coaches & teams can help the show by sending stat recap reports & any other sports activities to be mentioned on the show. Send the information by email or Facebook message.
eddief@sanilacbroadcasting.com
davef@sanilacbroadcasting.com
thumbtailgater@gmail.com