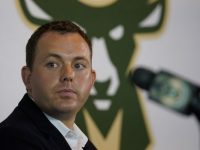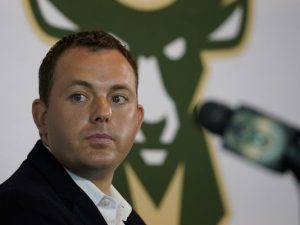 Jon Horst, a Sandusky high school graduate and former member of the Detroit Pistons organization, has been named the NBA Executive of the Year.
He is the General Manager of the Milwaukee Bucks.
Monday night at the NBA Awards in Santa Monica, Calif., the 34-year old Horst was selected as the league's Executive of the Year, an honor voted on by the league's executives.
It was a close race, with Horst earning 10 first-place votes, 5 second-place votes and 7 third-place votes.
That was enough for him to edge Denver Nuggets GM Tim Connelly, 72-69. Horst earned a three-year contract extension shortly after the end of the season, keeping him in Milwaukee through the end of the 2022-'23 season.
Milwaukee's Mike Budenholzer was voted Coach of the Year for the second time in his career at the NBA Awards.
He guided the Bucks to a 60-22 record in the regular season in his first year with the franchise, leading them to the Eastern Conference finals before a loss to the eventual-champion Raptors.