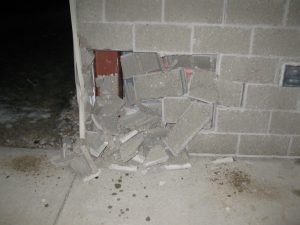 Worth Township business damaged
(WORTH TOWNSHIP) – An investigation into damage at the Dollar General store in Worth Township has resulted in the arrest of a 49-year old Kimball township man.
Deputies from Sanilac and St. Clair counties made a traffic stop in St. Clair County Sunday evening, taking the man into custody.
Store employees had reported someone had struck the building with a vehicle around 8 p.m. and fled the scene.
The suspect is charged with Felony Operating While Intoxicated and several other traffic related charges.
Police said the charges will be forwarded to the Sanilac County Prosecutor's Office for possible further action.