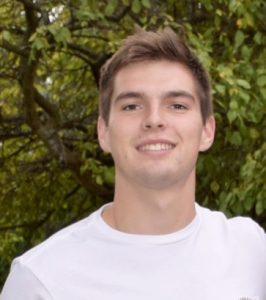 UPDATE: HURON COUNTY SHERIFF KELLY HANSON SAYS RESCUE CREWS ABOARD AN AIRBOAT FOUND PARKER HAIRE IN THE SEBEWAING RIVER AROUND 8:30 A.M. WEDNESDAY MORNING. SHERIFF HANSON DID NOT GIVE A CONDITION OF THE MAN.

HURON COUNTY SHERIFF KELLY HANSON GAVE THE FOLLOWING STATEMENT TUESDAY AFTERNOON, AS AUTHORITIES CONTINUED THEIR SEARCHFOR A MISSING CASS CITY MAN:
(Huron County) – This morning at 07:21, Tuscola County Central Dispatch received a 911 cellular call from a man requesting help. He referenced being cold, wet and could see a factory. Shortly thereafter, dispatch lost contact and plotted his phone location to be out on the point of the Sebewaing River.
Sebewaing Fire and EMS were dispatched and further equipment from our office including our airboat and Argo, along with myself and Deputies responded. A drone with thermal imaging from Thumb Drone Works also responded.
A search of the point and surrounding areas turned up nothing, which included not finding his 2014 Jeep that family believed he was driving.
Several Tuscola Deputies began checking their county's west side, as it was believed the missing man had attended a party in the Thomas Rd. area the night or early morning before The United States Coast Guard also responded with a helicopter to assist in the search.
Shortly after noon, a Michigan Sugar Company employee flagged down a Michigan State Trooper who had also come to the area to assist, who reported seeing a vehicle out of place and stuck in mud on the other side of their treatment pond's fence on the Bay Shore Camp property.
Responding police and fire, which included Tuscola's K-9, went to scene and began searching. Further fire man power arrived from Unionville and Cass City, as well as Tuscola's drone. At darkness, the search for 21 year old Parker J. Haire was suspended. The search will resume tomorrow morning. Media outlets reporting on this incident are asked to post Mr. Haire's picture in case he had possibly been picked up by a friend or something of that sort.
Anyone with information of his whereabouts is asked to call Huron Central Dispatch 989-269-6421.
Aside our office, other responding and assisting agencies thus far: Sebewaing Fire, Sebewaing EMS, Tuscola County Sheriff's Office, United States Coast Guard, Cass City Police, Michigan State Police, Unionville Fire, and Cass City Fire.
Bay Shore Camp also assisted by allowing use of a heated hall and refreshments.
No further information at this time.