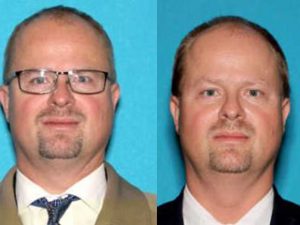 Alexander Washull
(LAPEER COUNTY) – Imlay City police are searching for a man who may be connected to a fatal hit-and-run accident on M-53 Friday morning.
47-year old Alexander Washull fled the 10 a.m. scene, where a motorcyclist was killed, in an unknown direction.
According to Imlay City Chief Scott Pike, Washull fled on foot, leaving behind a vehicle with several weapons inside. He is believed to be six-feet tall, 250 pounds and balding.
Chief Pike said Washull has a lengthy history with law enforcement for weapons violations, domestic violence and driving while intoxicated.
Chief Pike sdaid if you see Washull, DO NOT APPROACH and call Lapeer Central Dispatch at 810-667-0292.