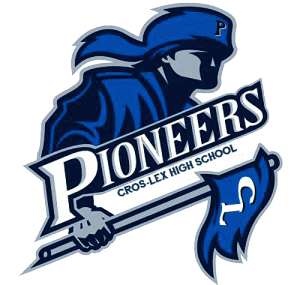 Cros-Lex school officials have released a statement saying during a recent conversation about the Florida school shootings, a student admitted to having a firearm in his vehicle. A subsequent search of his vehicle also found knives and brass knuckles. Authorities said the weapons were at no time removed from the vehicle and the incident was a clear violation of school code of conduct.
The weapons were turned over to law enforcement officers and the student is facing possible charges. School administrators said at no time was the safety of anyone compromised.
UPDATE 11:50 A.M. – Yale Police Chief Brian Mahaffy said, after further investigation by authorities late Friday morning, the incident at Yale turned out to be a false report of a possible threat.  Meanwhile, in the Yale school district, local and county police were visible Friday morning as school officials investigated a verbal threat of a possible shooting. According to police, school administrators were reviewing a videotape from a school bus where students were talking, another student heard a portion of the conversation and told their parents.
The school received inquiries about the incident and police were on campus as a precautionary measure, according to law enforcement. Some parents, after hearing word on the alleged incident, returned to the school to pick their children up. Police said at no time were students or staff in any jeopardy.
Sandusky schools is among those schools statewide that has had some sort of threat or fake threat made against it in recent days, following the Florida school tragedy. In a letter to district parents, the school said they learned of a post on Facebook from someone by the name of "Ray Andres" who intended to do harm at "SHS".
School officials said it appeared the post originated in another state and was not directed at any school in Sandusky. The account has since been deleted. Authorities said safety and security are the highest priority and all reports that pertain to the safety and security of their schools is taken seriously.