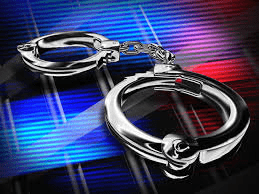 Four Sanilac County residents were arrested Wednesday afternoon, following an investigation by the Sanilac County Drug Task Force Team. DTF agents raided the home on North Ruth Road, in Bridgehampton Township around 4 p.m. after obtaining a search warrant for suspicion of a meth lab. The search confirmed a meth lab inside the home, along with hazardous by-products of their manufacturing setup.
The subjects in the residence were arrested, including one that attempted to escape through a bedroom window. Three Deckerville family members, a 51-year old father; a 42-year old mother and their 30-year old son, along with a 40-year old Deckerville man were lodged in the Sanilac County jail on multiple drug and Child Support charges.
DTF was assisted by the Deckerville Police Department and the Sanilac County Sheriff's Uniform Division.
The Sandusky Fire Department's Haz Mat Team also provided their support due to the scene environment.