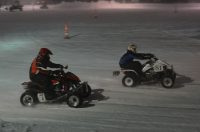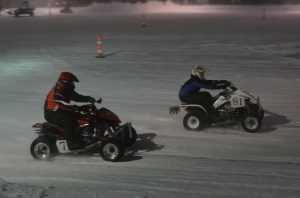 #81 Grady Garlinger, Vicksburg, MI
#7 Scott Cook, Cass City, MI
(SANILAC COUNTY) – Bravehearted motorcycle and quad enthusiasts converged on the ice-covered track at Lucky Thumb races near Snover last weekend and despite bone-chilling temperatures, entrants enjoyed a great time of racing. According to race organizers, the track was in prime condition with prize points being awarded to several participants, many of whom live within the listening area.
Future races will be held at the track throughout the winter months.