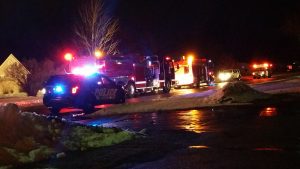 (SANILAC COUNTY) – At the last meeting of the Sandusky Community Fire Association, Chief Todd Hillman was approved for another year as the department's top officer. Howard Schomaker will serve as Assistant Chief, Greg Graves is Captain and Lieutenants are Nick Lusher and Matt Harris.
Meanwhile, in Brown City, Longtime firefighter and former Chief Keith Redlin was ousted and replaced by Justin Holsworth, following approval from the Brown City Fire Authority board.
Brandon Armstead was voted in as Assistant Chief while Travis Blatt is Captain and Tim Eagle serves as the department's Lieutenant.