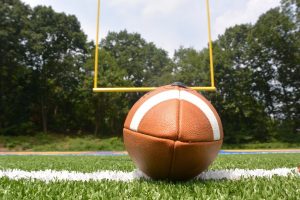 Deckerville travels to Peck Friday night. The game can
be heard on 97.7 WTGV with John Presnell and Dave Fredrick

JOIN US ON 97.7 WTGV FRIDAY NIGHT WHEN THE PECK PIRATES AND DECKERVILLE EAGLES COLLIDE IN A KEY NCTL BATTLE FOR BOTH TEAMS.
THE GAME WILL BE THE PIRATES ANNUAL PINK-OUT CONTEST AND BOTH TEAMS ARE STILL FIGHTING FOR PLAY-OFF POSITION.
THE EAGLES COME IN TO THE GAME WITH A 6-1 RECORD OVERALL AND HAVE A SPOT SECURE IN THE POST SEASON. MEANWHILE, THE PIRATES ARE 4-3 AND NEED TWO WINS TO GUARANTEE A PLAY-OFF SPOT, OR HOPE FOR PLAY-OFF POINTS, SHOULD THEY BE ABLE TO FINISH 5-4.
OUR PRE-GAME SHOW WILL BEGIN FROM PECK AT 6:30 P.M.