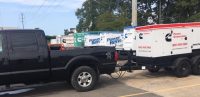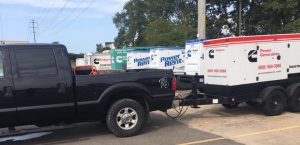 Have generator – will travel
(FREMONT TOWNSHIP) – Two men from Sanilac County's Fremont Township are doing their part in helping with relief from Hurricane Irma.
Bruce Gardner, and his son-in-law Felipe Macias hopped in to a pickup truck and headed to Florida Tuesday morning, armed with a large generator. Gardner and his wife, Gail spends their winter months at Wesleyan Village near Brooksville which was left without power after the storm.
After receiving word the park would not have power for 10 days, Gardner and Macias headed south with the generator that will help pump the park's water and sewer systems.
They took a second generator for Gardner's home where they will stay for a few days to assist with storm clean-up.