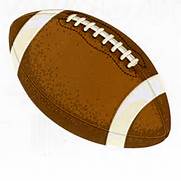 Deckerville 42 Mayville 8
The Deckerville Eagles remained unbeaten, following a solid 42-8 win over Mayville in NCTL action played Friday night. As they have in their first two games, the Eagles looked strong from the onset and used an interception return for a touchdown to set the tone of the game.
Kenton Bowerman picked off an errant Mayville pass and rumbled 75 yards to the end zone to open the Deckerville scoring. The Eagles built a 28-8 halftime lead and added two more scores in the second half to cap the scoring. Cole Romzek scampered eight yards for an Eagles second quarter score, followed by a two-yard dive by Cruz Ibarra.
Two big plays finished the Deckerville scoring in the game when Brenden Handley broke free and galloped 60 yards to paydirt midway through the third quarter and a 69-yard sprint to the end zone by Isaac Keinath put the final nail in the coffin of the Wildcats.
The Eagles finished the game with 365 yards rushing, led by Handley with 12 carries and 140 yards and Bowerman's 89 yards on nine carries. The Deckerville defense held Mayville to just 163 yards rushing. Deckerville head's into their Week 4 showdown at Kingston undefeated in the Stars Division of the NCTL at 3-0 overall. After their game with the Cardinals, Deckerville returns home to take on Dryden.
USA 30 Sandusky 22 Overtime
With a few more breaks, the Sandusky Redskins football team could easily be 3-0 on the year. However, without those breaks and failed conversions after touchdowns, the 'Skins fell to 1-2 after a tough 30-22 overtime setback at the hands of the USA Patriots.
"We played hard, but didn't execute when we needed to, and it cost us in the end," Sandusky Coach Craig Jacobson pointed out. "We had to play through some adversity (injuries) and the team needs to learn to pick themselves up from that and keep fighting. We've learned a lot about our team the last two weeks."
Sandusky looked sharp in the first half, scoring on their opening drive and adding a second touchdown in taking a 16-0 lead. However, it would be the only scoring the 'Skins would muster until the third quarter. Redskin running back Trey Brown scored on runs of four and 12 yards in the first half and Ryan Campbell added a one-yard dive in the third quarter.
Sandusky managed to make good on two of three two-point conversion tries in the game. The Patriots used a bruising ground game to rush for more than 260 yards while the 'Skins tallied 222 yards. Sandusky running back Bryan Ross gained 76 yards on 14 carries while Braxton Washe picked up 68 yards on 11 tries. Campbell finished the game completing 3 of 6 passes for 53 yards.
The Redskins will play the second of three straight home games, this week when they host Memphis at Woodard Field. The following week, Sandusky will entertain a talented Harbor Beach team.
C-PS 54 Caseville 0
After starting the season with a tough two-game road schedule, the Carsonville-Port Sanilac Tigers played a home game last week and used a balanced offensive attack to crush Caseville 54-0. The win leaves the Tigers with a 1-2 overall record as they head in to this week's home game with rival Peck.
"This was a nice win for us," said Coach Joe Rickett. "The kids were excited to play a home game after opening with Lawrence and Bay City, two pretty tough teams." He added, "the kids have been working hard and it was good to see them be rewarded. I thought we did a nice job of spreading the ball around and everyone had plenty of playing time."
C-PS held a slim 8-6 first quarter lead after Quentin Hooper broke free on a 22-yard run and then flipped a two-point conversion pass to Zack Baysdell. The Tiger offense cranked things up in the second quarter, scoring three times on TDs from Baysdell (eight yards), Mike Cooney (12 yards) and Tyler Mitchell's 11 yard scamper.
The winners scored three more times in the second half, once in the third on a 22-yard run by Cooney for his second score of the evening and touchdowns by Austin Kelly (two yards) and Mooney on a six yard run.
Carsonville-Port Sanilac finished the game with 357 yards rushing and what made Coach Rickett the happiest was, "we spread it around. No one had a huge night. A great team effort and they really have improved since the first two games," the coach stated.
Following their NCTL battle with Peck this week, the Tigers will collide with a potent North Huron team in Week 5.
Bay City All Saints 22 Peck 20
Sometimes the point after touchdown plays a deciding factor in a game, like Friday night's 8-Man contest between Peck and Bay City All Saints. The Pirates failed to convert on two different two-point tries, costing them a chance at a huge victory. Bay City held on to nip Peck 22-20 in a closely contested NCTL Stripes Division contest on the Pirates home field.
"I'm proud of the kids. They played hard," said first-year coach Fidel Mendoza. "We gave ourselves a chance to win it, but just didn't convert the PATs. I was proud of how they fought back and made it close in the end. We'll work hard this week and get ready for a tough game with Carsonville-Port Sanilac. They are much-improved."
After the two teams battled to a 8-8 tie early in the third quarter, All-Saints took control and the lead with a pair of touchdowns. Peck fought back in the final minutes of the fourth quarter, scoring twice within a matter of minutes.
Quarterback Garrett Overstreet launched a 35-yard scoring strike to make it a one score game with less than four minutes remaining. The key two-point conversion failed, although Overstreet thought he had crossed the goal line on a keeper. The Pirates final touchdown was set up by another long bomb by Overstreet covering 45 yards. However, Peck missed a chance to send the game to overtime with less than a minute to play, missing the crucial PAT attempt.
Overstreet had a big night, completing 8 of 17 passes for 142 yards and a touchdown and added 110 yards rushing. Caleb Potter had a solid night for the Pirates, gaining 102 yards. Peck out-rushed Bay City 222 to 199 and added another 149 yards passing to All-Saints 50.
The Pirates return to action Friday night when they travel to C-PS for a key NCTL game with the Tigers. Both teams go in to the contest with identical 1-2 overall records.
Laker 54 Marlette 0
The Marlette Red Raiders ran into a buzzsaw, better known as Laker, Friday night and were handed a 54-0 pounding in GTC crossover action. Marlette, now 1-2 overall, begins GTC-East division play this week when they host a talented Harbor Beach squad.
"We had absolutely no offense tonight," admitted Marlette Coach Denny Lester. "Their defensive line was huge and we had no answer for it. We will regroup this week and get ready for Friday night."
Laker amassed342 yards of offense while holding the Red Raiders to -12 yards rushing. Laker scored 16 points in each of the first two quarters, added 14 more in the third and eight in the fourth. Isaiah Perales and Bryce George led the Marlette defense with six an four tackles respectively.
Friday night scores:

GTC crossover games
Unionville-Sebewaing 30, Sandusky  22 – O.T.
Cass City 54, Brown City 30
Elkton-Pigeon-Bay Port Lakers 54, Marlette 0
Bad Axe 34, Memphis 0
Harbor Beach 32, Reese 7
Ubly 46, Vassar 0
BWAC
Richmond 35, Croswell-Lexington 28 :
Armada 12, Yale 0
Almont 49, Capac 0
Algonac 41, Imlay City 7
Millington 33, Birch Run 7
Caro 34, North Branch 26
Frankenmuth 42, Essexville-Garber 24
Bridgeport 45, West Branch Ogemaw Heights 14
Outer Coverage area

Marysville 37, New Have 14
Port Huron Northern 14, Centerline 13
Clintondale 50, St Clair 22
Warren Mott 50, Port Huron 0
8 PLAYER FOOTBALL
Morrice 50, Burton Madison 0 – Thursday, Sept 7th
Deckerville 42, Mayville 8
Lawrence 68, Dryden 36
Kingston @ Flint International – Saturday
Bay City All Saints 22, Peck 20
North Huron 82, Akron-Fairgrove 6
Carsonville-Port Sanilac 54, Caseville 12
New Haven Merritt 42, Owen-Gage 6

Other notable 8 Player Football Scores
Ontonagan 32, Powers North Central 30
Stephenson 42, Crystal Falls Forest Park 16
Rapid River 46, Felch North Dickinson 28