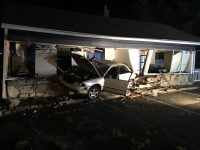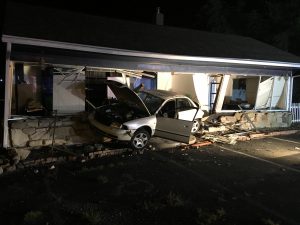 (CASEVILLE) – An 18-year old Sterling Heights man led Huron County sheriff deputies on a high-speed chase reaching speeds of 100 mph in Caseville Township Friday night.
According to Sheriff Kelly Hanson, a deputy attempted to make a traffic stop, only to see the man accelerate on M-25. The driver lost control on a curve near Caseville, slamming in to a Main Street business causing major damage to the building.
The driver, and a passenger in his car, fled into a woods but were eventually arrested on a numerous charges, including a felony.
The Sterling Heights man was lodged in the Huron County jail while the 16-year old passenger was released to parents.