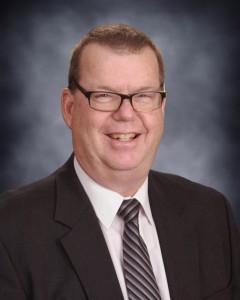 Supt. Mike Carmean
(Sandusky) – Well, it didn't take long for former Sandusky Superintendent Mike Carmean to come out of retirement. After leaving Sandusky at the end of last school year, having served over seven years there, Carmean retired and moved to the Traverse City area.
Earlier this month, Carmean was hired as the Interim Superintendent for the Suttons Bay school district after their former leader resigned amidst turmoil from staff lay-offs due to lower student counts for the coming year.
The former Sandusky top administrator now faces the challenge of smoothing relationships in the school district and give the school a fresh start.
With Carmean's departure, the Sandusky school board hired Yale high school Principal Paul Flynn to take over the district. Flynn began his duties with the school this summer.