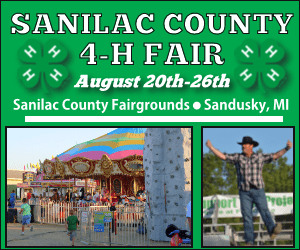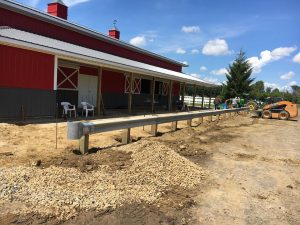 Final preparations are being made at the Sanilac County fairgrounds for the annual County Fair that begins Sunday.
4-H Director Colleen Wallace said there are a large number of youth ready to bring their projects, everything from flowers, vegetables and crops to small and large livestock.
According to Wallace, over 885 youth will be attending the Fair this year. She said among the projects scheduled to show are 300 hogs, 140 rabbits, 87 large steers, 140 prospect beef, 88 horses, 70 poultry, 59 veal calves, 60 lambs and 80 goats.
"We are over-filled this year," said Wallace. "It's great to see so many youth involved in 4-H, but it causes us to make alternative plans to house everything."
Wallace said there are extra tents being put up to help with the overcrowding of animal exhibits.
Also new to the fair this year is the opening of the new Miracle of Life barn, a popular attraction that draws thousands of visitors each year.
Through generous donations of labor and finances, the barn has been built and paid for, prior to the opening of this year's fair.