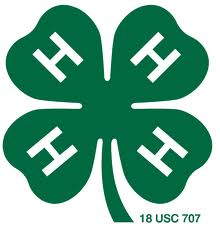 Some things are not quite what they seem to be.
A Sanilac County 4-H club, with 13 youth entered in the horse program, feels they are being singled out and not being allowed to show in next week's 4-H Fair in Sandusky. In a portion of a message to Sanilac Broadcasting, 4-H leader Janine Forton wrote: "We are a horse group, who's members this year decided to ride in Huron County for points and trophies. Since May we have been open and honest in disclosing that our group would be riding in Huron County and still wanted to do Sanilac County for fun.  The youth realized that our decision to ride in another country meant they wouldn't be eligible for any grand/reserve classes or state qualifier points in Sanilac County. They were ok with this."
Forton went on to add, "This past Monday, mind you one week prior to fair, we were told our kids may not be able to ride at fair in Sandusky. We have raised money for sponsorships, paid for camping spots and the kids have been putting in hours and hours of work with their horses to be able to compete here only to be told at the last minute they aren't welcome to ride at fair.  As a final note our club isn't the only club to want to show in 2 counties. There are several kids in the alpaca and Llama area who show in St Clair and Sanilac County. "
Sanilac County 4-H Director Colleen Wallace said things aren't quite what they seem. She was quick to point out, in the front of the fair book, it clearly states 4-H youth can only show in one county. "They chose to show in Huron. They represented themselves as from Huron County. They were well aware of the ramifications of doing that and they did so anyways." Wallace said there is also a requirement that exhibitors give five hours of community service, something the group has not done. "They are required to work 2.5 hours at the fair cleaning stalls – they have not done that," Wallace explained. "They are also supposed to give 2.5 hours of community service in some capacity. They have not done that either. So, along with showing in another county, they have not met the requirements to participate in Sanilac County. They are, however, welcome to participate in Saturday's Open Class show."
As to the claim of exhibitors showing in St. Clair and Sanilac counties, Wallace said that is not true. "I personally spoke with the ones showing alpacas in Sanilac and that is the only fair they show in. We have not had llamas in Sanilac in several years. So, I'm not sure where that came from." Wallace said the Sanilac County Fair Board has stood by their rules and regulations. If they allowed this, "we'd have to re-do the entire fair book for 885 exhibitors. That's just not going to happen," Wallace concluded.