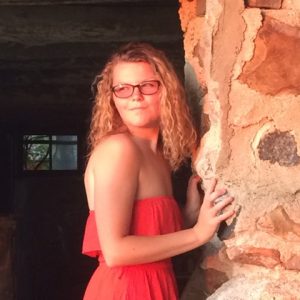 (Croswell) – Sanilac County Community Foundation is pleased to announce the recipient of the Fred Cady Scholarship is Jaycee Whitley. Jaycee is the daughter of Ted and Nicole Whitley of Croswell. She is a 2017 graduate of Croswell-Lexington High School. Jaycee was a member of the Cros-Lex Girls Powerlifting and Softball team. She was also a member of the National Honors Society, attended the Sanilac Career Center Biotechnology program, and was the Treasurer of the FFA. She will be attending Michigan State University in the fall to study Food Science and Technology.
The Fred Cady Scholarship Fund was established in September of 1998 by the Sanilac County Association of School Boards to honor Fred Cady, who retired after 22 years as an educator and administrator in Sanilac County. This scholarship will be given annually for the educational needs for the Sanilac County area as determined by the Fund Advisory Board. It is administered through the Sanilac County Community Foundation.
For more information on scholarship opportunities through the Sanilac County Community Foundation, contact Melissa Anderson, Executive Director, at the Foundation office at 810-648-3634.