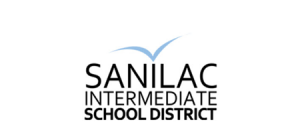 (Sanilac County) – 18 students from the Sanilac County ISD's Bio-Technology program will be traveling to Michigan State University to take part in the annual Green and White hog show later next month.
ISD Superintendent Duane Lange said the $1,835 cost of the trip to East Lansing is covered by a FFA fundraiser and student participation fees while the district covers the remaining $500. While at the show, student-exhibitors not only learn showmanship skills but also learn about care of animals and how to work together with fellow classmates.
Bio-Technology Instructor Robert Sollman said the event is more than a show for the students. "They have several educational opportunities to learn things like nutrition, marketing and management skills." Sollman said the animals were purchased as feeder pigs last fall and have been raised in a barn behind the ISD facility.
Students have cared for and managed their projects with the goal of getting their animals to a weight of between 250 and 275 pounds. Exhibitors have also been making local contacts to see what interest there is in purchasing the animals after the show.
The show will be held January 27th and 28th.