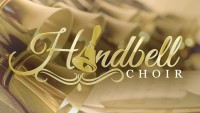 (LEXINGTON) — St. Matthew Lutheran Church in Lexington has received a "ringing endorsement" from its members and friends who contributed over $10,000 through the recent "Give-A-Bell" campaign. The handbell choir acquired a three octave set consisting of 37 Malmark Brass Handbells. The choir was formed last October. Each bell bears an inscription in the handle from the donor, honoring or memorializing a loved one.
Jolyne Fisher, Bell Choir Director, said, "without these generous donations to our campaign, such a program would not have been possible. We are very grateful for the contributions."
Also, to complete the new Music Ministry at St. Matthew, an Estonia Grand Piano and an Allen CF-16 organ, were ordered at the same time and have been delivered. The bells, piano and organ will be dedicated at the regular 9:30 a.m. church service on Sunday July 24. The public is invited to attend.
"With our great vocal choir, the new brass bells, the grand piano and new organ, we have a great start to celebrate the 500th anniversary of the Reformation next year," said Pastor Barry Sheldon. He also suggested that in light of the successful "Give-A-Bell" program, perhaps they should sell individual keys on the piano and organ to help pay for them.
Anyone wishing to learn how to play the bells and join the bell choir are asked to attend one of the practices, which are held Thursday's at 6 p.m.