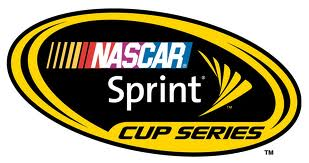 BROOKLYN, Mich. (Jan. 13, 2016) -Monday is your chance to get in on all the action at Michigan International Speedway in 2016. Tickets go on sale for both NASCAR Sprint Cup Series weekends on January 18.
The speedway is making it easy for you to get the best tickets and camping. Fans can visit www.mispeedway.com or call 800-354-1010 to find the perfect ticket, package or campsite.
The first of the track's two NASCAR weekends is June 10-12 with the Corrigan Oil 200 ARCA Racing Series on June 10; NASCAR XFINITY Series on June 11; and the NASCAR Sprint Cup Series FireKeepers Casino 400 on June 12.
The Sprint Cup Series will wind up its summertime stint at MIS on August 28 with the Pure Michigan 400. The Camping World Truck Series Careers for Veterans 200 presented by The Cooper Standard Foundation & Brad Keselowski's Checkered Flag Foundation is on August 27.
Keloorah, a music festival experience, will take place on the Friday and Saturday of the June FireKeepers Casino 400 and the August Pure Michigan 400 NASCAR Sprint Cup weekends at MIS. The music festival will feature multiple bands each night. Keloorah is behind Turn 3, central to many of MIS' MISCamping.com campgrounds.
In 2016, fans can see the two-day festival each weekend with a ticket to Keloorah in addition to a Sunday admission ticket or infield or APEX wristband that allows access to the FireKeepers Casino 400 or Pure Michigan 400.
"The 2016 racing season at MIS is lining up to be action packed with the debut of the new low-downforce package at the track," MIS President Roger Curtis said. "This is an exciting time for the sport and we proud of our partnerships with FireKeepers Casino Hotel and Pure Michigan, to name a few, as we look forward to being a part of the future with NASCAR. We cannot wait for the season to start and welcome fans back to MIS to see the best events."
About 385,000 people visit MIS each year, generating an economic impact of more than $414 million, according to a University of Michigan study released in May of 2014. Nearly 60 percent of the guests on race weekend come from outside Michigan, making MIS the largest state welcome center.
The speedway hosts NASCAR. But the track also hosts events as an innovative and diverse business, hospitality and entertainment venue, bringing several events each year. And the track continues to explore opportunities to add to its impressive lineup in the future. NASCAR will return to Michigan International Speedway with a pair of weekends in 2016: June 10-12 and Aug. 26-28.
MIS is one of 23 tracks to host NASCAR Sprint Cup Series races in the nation and is the only one in the state of Michigan. The NASCAR races anchor a year's worth of events that will continue to bring business and drive tourism in the state, helping to showcase all the great things the State of Michigan and all the track's partners have to offer.
NASCAR announced agreements with the tracks to field NASCAR Sprint Cup Series and NASCAR XFINITY Series races for the next five years. The sanction agreements provide guests and partners of each track the knowledge that track will host NASCAR events the next five years.
NASCAR will kick off the 2016 season against the new backdrop of a completely reimagined Daytona International Speedway. DAYTONA Rising, the speedway's $400 million redevelopment project, will be complete when both the NASCAR XFINITY Series and NASCAR Sprint Cup Series launch at Daytona Speedweeks. The 2016 DAYTONA 500 will be held on February 21 and will air live on FOX.
Michigan International Speedway continues to keep ticket prices low for 2016. Race fans who purchase early will have the best prices and the best seats. Tickets for a NASCAR Sprint Cup race start at $44, with children 12 and under free in certain sections, ensuring families a chance to see NASCAR at affordable prices. You can camp all week long for one price, starting at $145.
The track will also continue its junior pricing program where kids 13-16 are half price in reserve seats.
And if you want a turn-key option to help you make arrangements, PrimeSport is offering official FireKeepers Casino 400 travel packages and Pure Michigan 400 travel packages that include: two or three-night hotel accommodations, round-trip transfers to the race and airport, official welcome gifts, PrimeSport credential holder and lanyard, breakfast at the hotel and premium race tickets (with upgrades available). Each package is customizable and can be fit to a fan's specific needs.
For more information on the Official Travel Packages for races at Michigan International Speedway, visit PrimeSport.com.
Lastly, visit www.MIScamping.com for a one-stop camping option for all events. This year, Faster Horses guests can also get camping help.